Aqua Radio with Underwater Speaker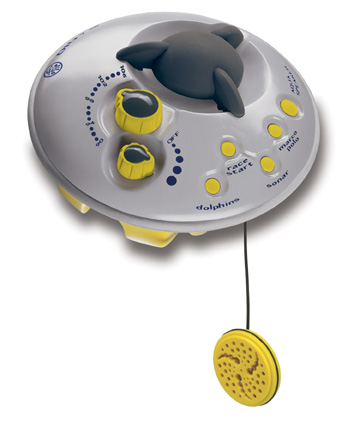 The Aqua Radio is ideal for kids of all ages. It features 2 speakers, one for above water use and one for below water use. In this way, you can be listening to your favorite tunes no matter if you are in or out of the water!
It also has oversized volume and tuning knobs for easy use with wet hands. Also included is a shut off button for the underwater speaker to save the batteries.
The Aqua Radio also comes with four built in sound effects. They include the sound of dolphins talking, a race starting count down, submarine sonar to help locate underwater toys and treasures, and it will call out "Marco" to make your game easier to play!
It operates on just four "AA" batteries.
Product Instructions
Adobe Acrobat Reader Required