Weighted Base Spa Table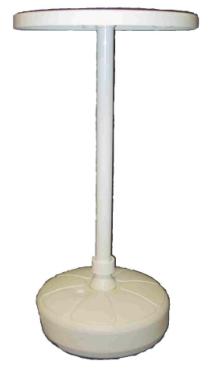 A table that stands 36" tall, made from Furniture Grade PCV for durability. The base consists of three Weighteds that adhere to most smooth surfaces, making it ideal for use in the spa. Stainless Steel hardware for years of use. Also useful as part of a cover support system.
Available colors from NU-Temp
All tops have a slate texture finish to help hide scratches.

Product Instructions
Adobe Acrobat Reader Required
Please note that while we strive for accuracy, the above colors will vary slightly from the actual product due to differences in how computers show color.