WaterBuster Cordless Water Pump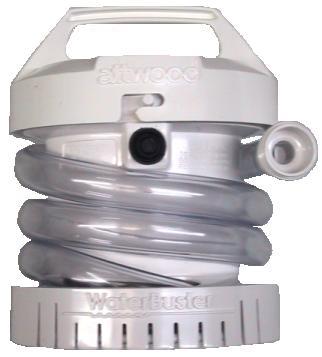 Imagine being able to pump water at the push of a button! No having to find and drag extension cords to where you are, and there is absolutely no danger of electricution if the pump gets wet. Our pump is actually designed to get wet! It is completely sealed and designed to be submerged. It is also designed to maintain a siphon drain as long as the end of the hose is below the level of the pump body.
Just picture some of the possiblilites
Drains spas, pool covers, wading pools
Bail out boats
Empty Clogged sinks
Drain aquariums
Fill livewells and bait buckets
Empty sump pits and much much more!
The WaterBuster cordless pump comes with a self-storing 26" hose. It uses only three D-cell alkaline batteries for hours of operation. It can lift water up to four feet. The WaterBuster is rated at 200 gph.
Product Instructions
Adobe Acrobat Reader Required