Eternity Flashlight
NO Batteries! NO Bulb to Replace! Simply Shake 'n Shine!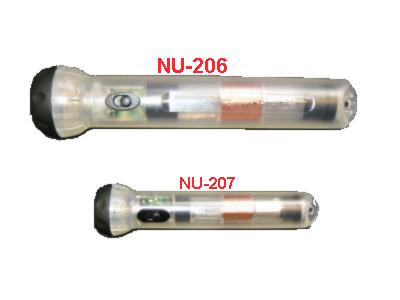 The Eternity Flashlight is a completely sealed unit that requires no batteries or replacement bulbs. It utilizes Faraday's Principle of Induction. Basically, it means when you shake our flashlight, it moves the magnet which generates electricity for the Eternity Flashlight.
Keep one in your Home Emergency Kit for no-worry light! Keep one in the car for the kids to use at night! Keep one in your tool box for instant light on those projects in dark areas! Keep one on the boat for night time fishing! The Eternity Flashlight is sealed and floats if dropped in water.
Available in Four Colors: Red, Yellow, Blue, and Translucent Clear. Also available in the Large (9 Inches Long) and Small (6.5 Inches Long) Sizes.