Flashing Rainbow Mouth Piece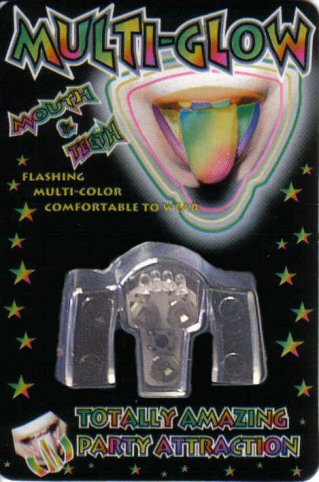 Check out a quick video of it!
Light up your mouth for any occasion. Our four color flashing LED mouthpiece lights up your mouth and teeth with alternating red, blue, green and orange light.
Batteries are included, and the entire unit is sealed in soft rubberized plastic. Ideal for parties, halloween, night-time activities, and dozens of others.