Wall Mount LCD Thermometer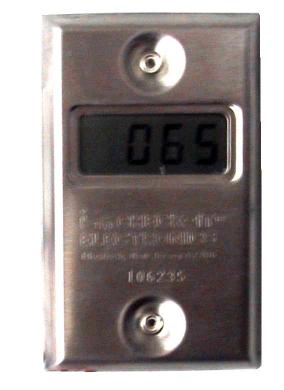 The NU-20 Wall Mount LCD Thermometer is ideal for applications where an easy to read, wall mounted thermometer with a wide working temperature range is desired. The NU-20 features a temperature range of -150
o
to 300
o
F. It is also water resistant, making it idea for monitoring the temperatures of spas, saunas, whirlpools, pools, and other damp environments.
The sensor probe can be placed up to one thousand feet away from the main unit, and is easily extended using any type of 2 conductor copper wire. Ideal for monitoring most any location due to its water resistant properties. It is calibrated to be accurate within 1% of the temperature being measured by the unit.
It mounts on a 2" electrical box, and operates for a year on one 9 volt battery. It inculdes a low battery alarm and the option to go "batteryless" is also available.