Dual Probe Temperature Gauge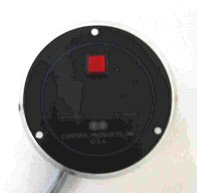 The NU-103 Dual Probe Dash Mount Temperature Gauge is ideal for monitoring the temperature of two locations from one digital gauge. It uses a 12 volt power connection to ensure a steady display
The unit has one surface probe and a second probe with a 50' long probe for monitoring either water temperature to 50 feet or for use in a livewell or baitwell to ensure the livelihood of your catch or bait.
Simple push button operation changes the display between the two probes. It is able to display temperatures between -40 and 160 degrees F. It is sized to either replace mechanical units or a 2" dash opening.
This item has been discontinued. Please contact us for replacement information.