Sport Temp - Non-Contact Infrared Thermometer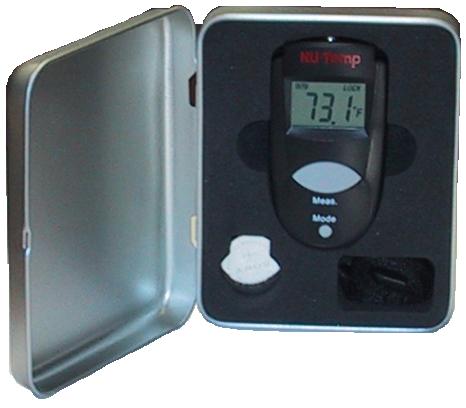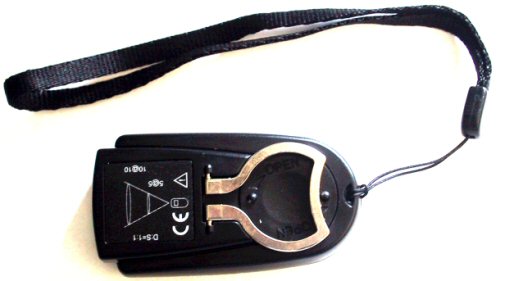 Includes wrist strap and 2nd battery free!
Measure the temperature of something without having to touch it! Our thermometer measures the invisible infrared energy being radiated by the object you are wishing to take the temperature of. Other features include max and min modes, to keep track of the highest and lowest temperatures measured, lock mode to keep the thermometer in continuous measuring mode for up to an hour, adjustable emissivity, and visual error diagnostics.
Product Instructions
Adobe Acrobat Reader Required
| | |
| --- | --- |
| Temperature Range | -27oF (-33oC) to 428oF (220oC) |
| Resolution | 0.1 either oC or oF |
| Response Time | 1 second |
| Infrared Accuracy | 2% of reading or 2oC |
| Field of View | 1:1 Optics Ratio |
| Emissivity | 0.95 default - adjustable 0.01 to 1 emissivity |
| Battery Life | 40 hours continuous use (auto power off after 15 sec) |
| Battery | CR2032 |
| Display | Custom LCD |
| Dimensions | .7" x 1.4" x 2.7" (18 x 37 x 68 mm) |
| Weight | 1.1 oz (32 gm) |